In-Ground Swimming Pool's Main Mechanical Parts
Your in-ground swimming pool is far more than just a beautiful hole in the ground full of water. A set of equipment keeps the water in your pool circulating, clean, pure, and at an ideal temperature. Working constantly and unnoticed, the mechanical systems are crucial for the normal operation and enjoyment of your pool.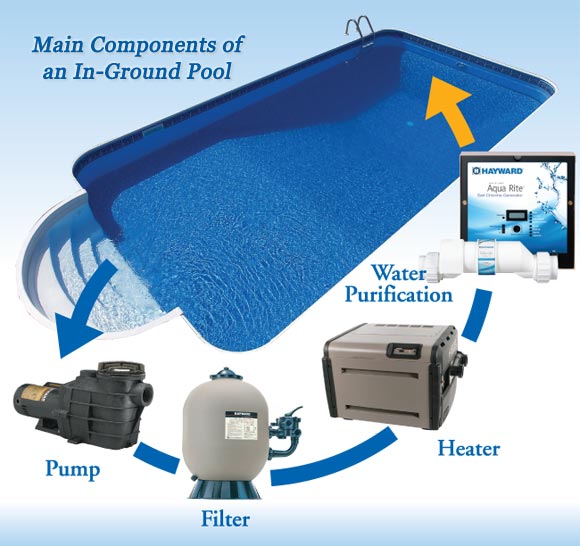 As a leading pool design and construction company in Minnesota, we know that selecting reliable equipment for these mechanical systems is the key to the long-term performance and cost savings. That's why we recommend Hayward products and other best-in-class brands when specifying the parts and equipment. Priced competitively with other brands, Hayward products provide the quality, durability, performance, and safety you need for long-term value. Click the links below to learn more about these crucial system components:
Minnesota Trusted Swimming Pool Company in Minneapolis St. Paul
With 30+ years of inground pool design and construction experience, we have seen a wide range of swimming pool parts and equipment come and go with time. We've researched the entire industry and have chosen the dependable products that our customers can count on for reliability, durability and affordability. We know that our reputation and our customers' satisfaction depends on our products and service. Call us today and let our experts show you why quality products and services mean true value.