Swimming Pool Showroom and Store – Minneapolis St. Paul, MN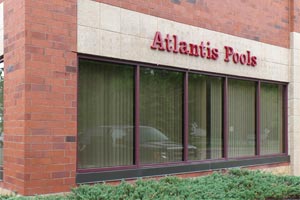 Atlantis Pools has a beautiful showroom located in the Twin Cities metro area, and we'd love to have you visit, meet our staff of experts and learn about all aspects of in-ground pool design, construction and maintenance. Instead of high-pressure sales tactics that many pool companies use, we dedicate ourselves to learning about your ideas and providing insightful information and helpful advice. We have been building affordable, durable pools for over 30 years and are ready to build one that meets your requirements and budget. One of the questions we often get asked is about the cost. How much your new pool costs depends on many factors that include the size, shape, design, equipment, accessories and other features. We'll show you a full range of top-quality design and construction options that fit both your dreams and budget. From our low-priced, top-quality vinyl pools to top-of-the-line pools that match the most luxurious homes, our concern is always to find exactly the design that is a perfect fit for you and your family.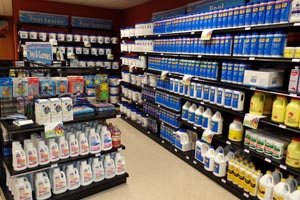 At our showroom, you'll see a beautiful gallery of pool designs, displaying what we have designed and built in our 30+ years of top-rated services in the Twin Cities and all across Minnesota. Take your time and consider a wide range of shapes, designs, and features that will suit your property and ideas. See large-scale samples of our materials, and browse through brochures of pool designs and equipment. You'll never be rushed at our showroom. Our designers are always available to answer any of your questions related to every step of the construction process, and they are a great source of ideas and solutions. Whatever your budget and preferences may be, you'll discover that everyone at our Minneapolis St. Paul showroom enjoys helping every customer create their own unique inground swimming pool.
Our Store Hours: Monday – Friday: 11 AM – 5 PM; Saturday and Sunday: Closed. Onsite appointments are always available at your convenience, including evenings and weekends. We are closed on New Year's Day, Christmas, Thanksgiving, Easter, July 4th, Memorial Day and Labor Day.
Driving Directions to Our Swimming Pool Store
We're located in Maple Grove, just north of Minneapolis Downtown, with easy access from all parts of the Twin Cities. Please use the map to find our convenient location, near the intersection of Interstate 94 and Highway 169.