In-Ground Swimming Pool Construction Company – Minneapolis St. Paul, MN
ONLY $39,900 New In-Ground Pool
14 feet wide and 28 feet long. Corner Entrance Steps included.
Premium Vinyl Liner. Light, Heater, Pump and Filter.
Automatic Pool Cleaner. Loop Loc Winter Cover. FREE 1st-year opening and closing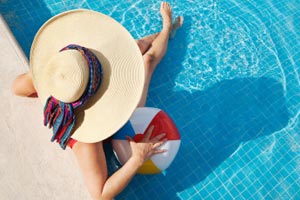 Building a beautiful in-ground swimming pool or custom-designed built-in spa to your home is a great way to add beauty and healthful recreation to your lifestyle, while increasing the value and salability of your home. More and more Minnesotans are living the dream of owning a pool today than ever before. Instead of spending thousands on vacationing elsewhere, they're deciding to vacation daily in their own backyards. As the Twin Cities premier swimming pool construction company, we specialize in designing and building durable inground swimming pools that withstand our cold weather and bring endless fun to families. We also build and install spas, which add even more enjoyment to your outdoor life. We offer a wide range of designs, amenities, options, and features at a highly affordable cost to fit your home, lifestyle, and budget perfectly. After over 30 years of serving property owners in Minneapolis and St. Paul, we know how to work with backyards of all sizes and shapes. Our experts will be happy to discuss your ideas with you, visit your home site and and let you know how we can turn your dream into reality.
Residential Swimming Pool Design and Installation
Residential Swimming Pool Construction

From luxurious to very affordable vinyl in-ground pools, we never cut corners in materials and construction. Our attention to detail from initial design to our meticulous dedication to design and installation excellence assures you that your pool will meet your requirements. We understand the special construction requirements due to our extreme weather. Our exceptional customer service after the sale means that you will receive continuing top-rated customer for decades. Our unmatched reputation is a result of our highest customer satisfaction rate.

Vinyl In-Ground Swimming Pools

The most popular choice in residential pools, vinyl pools combine dramatic savings in total cost when compared with concrete pools. Those savings, however, don't mean that you sacrifice design, beauty, or quality construction. A vinyl pool for your home will be your recreational centerpiece for decades, offering your family an affordable, healthful, and beautiful place to gather and socialize. Combined with other outdoor activities and features, it will be the social center of your life, letting you vacation every day in your own backyard. We feature Seablue Swimming Pools.

Year-round swimming in Minnesota is growing in popularity. Our company specializes in designing and constructing indoor pools. We work with both home owners, architects and developers. Whether your plans include installing an indoor swimming pool in an existing building or you're designing a new property, our team of designers and builders has the expertise and experience you need to make the installation process go efficiently, correctly, and economically. We have solutions for the ventilation and humidity issues related to the installation and seamlessly integrate your indoor pool to your entire property.
Wherever you live in the Twin Cities Metro Area, adding a swimming pool to your home is an investment in your home's value. At our Minnesota locally owned and operated pool company, we can design a pool, spa or a combination of both in a price range that matches your home, your neighborhood, and your budget. As an enhancement to your lifestyle, it is a great investment for your family for decades to come. If you have no previous experience of owning a pool, the whole design and construction process may seem overwhelming. To help make an informed decision and avoid potential problems, we provide valuable information so that you can have a glimpse of this process and know what to look for when choosing a contractor. Whenever you are ready to discuss your plans, we will be happy to listen to your ideas, answer your questions, visit your home site and present you with the blueprint. We will show you how affordable and easy it is to have a new outdoor or indoor pool.
Minnesota Pool and Spa Construction Company – Minneapolis St. Paul
As a full-service pool and spa builder, we have extensive experience in designing and constructing residential outdoor and indoor pools in the Twin Cities. Our happy customers have learned the joys of pool and spa ownership. We don't just work as a builder. Instead, we create and maintain long-term relationships with our customers, and follow up our construction with prompt service, maintenance and repair. We are dedicated to making customer satisfaction our highest priority. Call us today or visit our Twin Cities showroom to discuss your ideas, plans and budget.