Top-Quality Swimming Pool Parts and Products – Minneapolis St. Paul, MN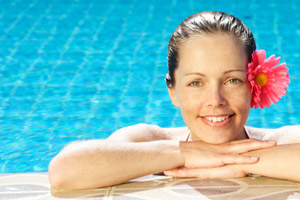 When it comes to supplying products for both new and existing swimming pools throughout the Twin Cities metro area, our company has only one standard for what we offer. Top quality is that standard. In our 30+ years of designing, building, and maintaining in-ground swimming pools in Minneapolis St. Paul and across Minnesota, we've learned that affordable, durable products in all areas are the key to long-term value and customer satisfaction. So, we've researched the marketplace and applied our extensive experience to select only those products that fully meet our standards to offer our valued customers. Whether you have hired us to build a new inground pool for your home or business, or need new parts to update or replace existing equipment, you can count on our swimming pool company for these premium-quality components, at highly competitive prices.
Affordable In-Ground Pool Parts and Products in Minneapolis St. Paul, MN
We invite you to come in and visit us at our convenient Maple Grove swimming pool showroom. We'll show you all the ways you can make your swimming pool unique, and keep it in tip-top condition. We've chosen only the very best products, and our prices are always highly competitive. Make us your source for everything you need, from building your new swimming pool to supplying you with a lifetime of aquatic enjoyment. We'd love to meet you and help you in every possible way.